Tap the button to download information about how I Can Vote 2022 works. You can learn about how we contacted the parties and candidates, and how they got involved.
On election day, you will vote using two forms, called ballot papers.
You use the small form to vote for people in your local district. The person who wins the election in your local district will enter the lower house of State Parliament.
You use the large form to vote for people in the larger region that you live in. The people who win the election in your region enter the upper house of State Parliament.
You can learn about the Parties and Candidates in your District or Region on this page
You can click the button to find out the name of your:
State District (or your Lower House electorate)

Region (or your Upper House region)
Meet the Parties
Victoria has many political parties. These videos tell you about each party and what they want to do for Victoria. Most of the videos are short and use easy language. There will be candidates from these parties in most Districts (Lower House electorates) and Regions (Upper House electorates).
Every party has a person called a Registered Officer. The Registered Officer makes sure every video follows the rules of the Victorian Electoral Commission. The names and contact details of Registered Officers are here: Registered Officers 
Districts (Lower House)
Each district has one seat in the Legislative Assembly. This is the Lower House of State Parliament.
Regions (Upper House)
This is the name for each seat in the Upper House of State Parliament.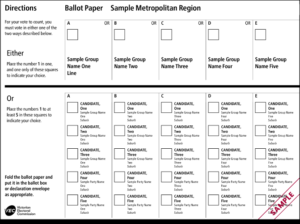 People and political parties
Political candidates usually belong to groups. These are called political parties. A political party is a group of people who join together because they have similar ideas about things. A political party can have ideas about how to run the whole country or the state. Other political parties have ideas about one thing that they think is important.
It is important to know what each political party thinks. This can help you decide whether you want to join a political party or vote for them at an election. We all have unique and different lives. This means that we have different needs and we want different things from our government. This is why people choose to vote for different parties.
Not every candidate in an election needs to be a member of a political party. A candidate can be someone with their own ideas about things. These people are called independent candidates or independents.
The political party who has the most members of parliament after a State or Federal Election becomes the Government.
Meet our 2018 I Can Vote champions
These 8 candidates have worked with us to create I Can Vote.
These candidates belong to different parties and there are colours to let you know which candidate belongs to which party. Candidates are sometimes called politicians.
From October, this page will be different. You will be able to search for your electorate and watch videos from some of your local candidates.
The views expressed in the videos on this page are the views of the political candidates and not the views of Inclusion Designlab or the Victorian Electoral Commission. While the easy language scripts were edited in collaboration with Inclusion Designlab project officers, final approval of easy language content was granted by the political candidates.